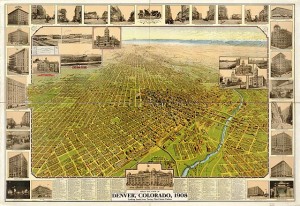 Registration for THATCamp AHA Denver 2017 is now open!
THATCamp will be held on January 4th at University of Colorado Denver. It's a great opportunity to talk and learn about the of technology in historical scholarship, in a relaxed and informal environment.
We will be accepting applications on a first-come first-served basis, so be sure to register early, and watch this space for updates over the coming months.
You don't have to be attending the AHA annual meeting to come to THATCamp (but it will be great, so think about it). All are welcome, just come with an interest in history, technology and your enthusiasm.
See you there.